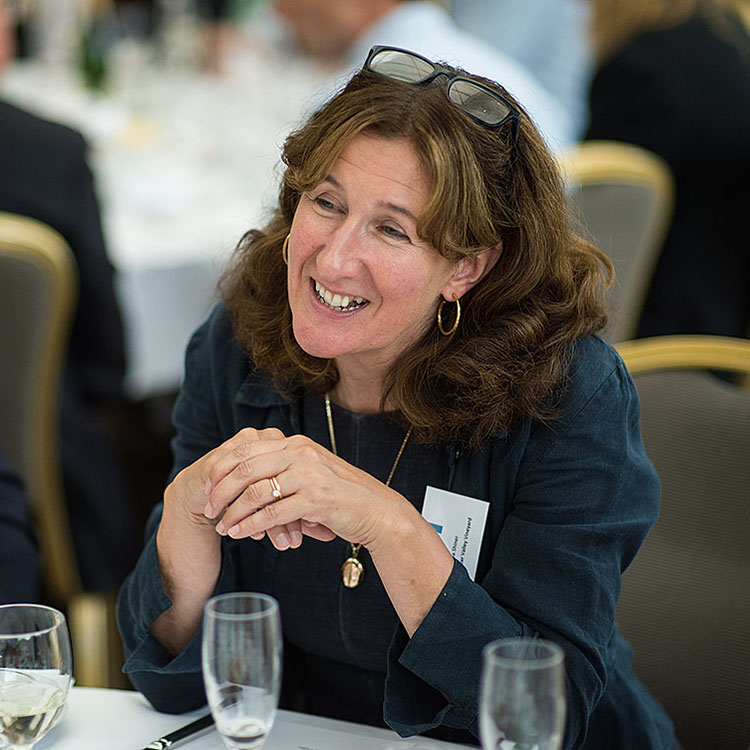 FIONA SHINER – Founder
Fiona spent much of her childhood in Gloucestershire, growing up in Frampton-on-Severn from the age of 6. Following a 'brief stint' of 18 years living in Hong Kong, she returned with her family to the Cotswolds in 2002 and currently lives in Amberley. Although she has long appreciated a good glass of wine, coming from a legal background she never expected to be growing her own.
On hearing of the history of wine in the area as mentioned in the Doomsday book, and following her own research, she planted Woodchester Valley's first acre in 2007. Viticulture and wine-making courses followed, and the first vintage in 2010 showed good potential for the further plantings of what is now a 45 acre vineyard. Fiona's priority is always the vineyards themselves and she can often be found tending to the vines.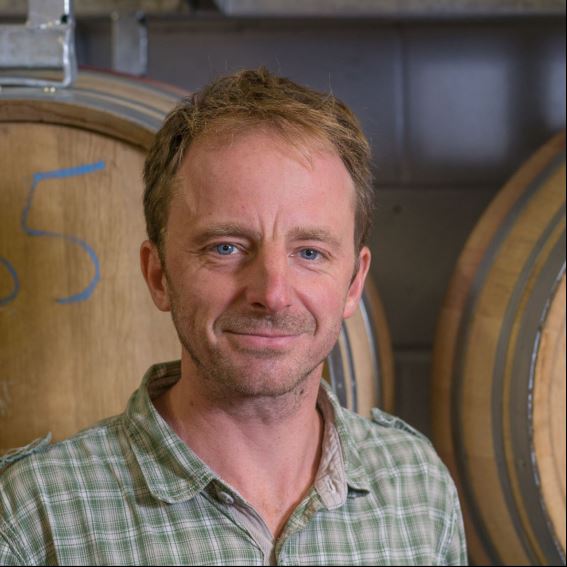 JEREMY MOUNT – Winemaker
Originally from near Canterbury, Kent, Jeremy's family were top fruit farmers (apples and pears); this has naturally evolved for him to grapes and the wine industry. He studied for a BSc (Hons) in Viticulture and Oenology at Plumpton College and since then has worked at prestigious wineries in some of the great wine regions of the world, gaining knowledge of the varieties and production methods required for the challenges of making fine wines in England. His winery experience includes Bluebell Vineyard (England, three harvests as Assistant Winemaker); Chablis (Burgundy); Franconia (Germany); Franchooek (South Africa); Napa Valley (California); Delegata(Malta). Prior to returning to England and starting work at Woodchester Valley in August 2016, he worked for two years as Senior Laboratory Technician at an ISO 17025 accredited winery lab in Marlborough (New Zealand). The climatic variability and relative youth of the modern day winemaking industry in England is what intrigues Jeremy so much about producing the finest possible still and sparkling wines in England.
SUSAN MCCRAITH, MW – Consultant
After thirty years of travelling around the world visiting vineyards as a Master of Wine, Susan never dreamt that there would be such a great vineyard close to home. Susan has had a varied career with a retail background as Senior Wine Buyer at Waitrose for ten years and Board Director of several smaller wine companies. She chaired the English Wine Competition, lectured on a Wine MBA and consulted on an English wine project for the Royal Agricultural University. She is a Trustee of the Wine & Spirit Education Trust. She says, "The steep Cotswold limestone slopes help the grapes to ripen well here and the wines taste zingily fresh and pure. I admire the way the estate has evolved and the fact that all the fruit comes from their own vines and is produced in a winery they have built on the property. A lot of thought and care has gone into the range which includes still white, rosé and red wines as well as sparkling, so there are wines to fit all seasons and occasions. Coming up here to visit is a real pleasure!"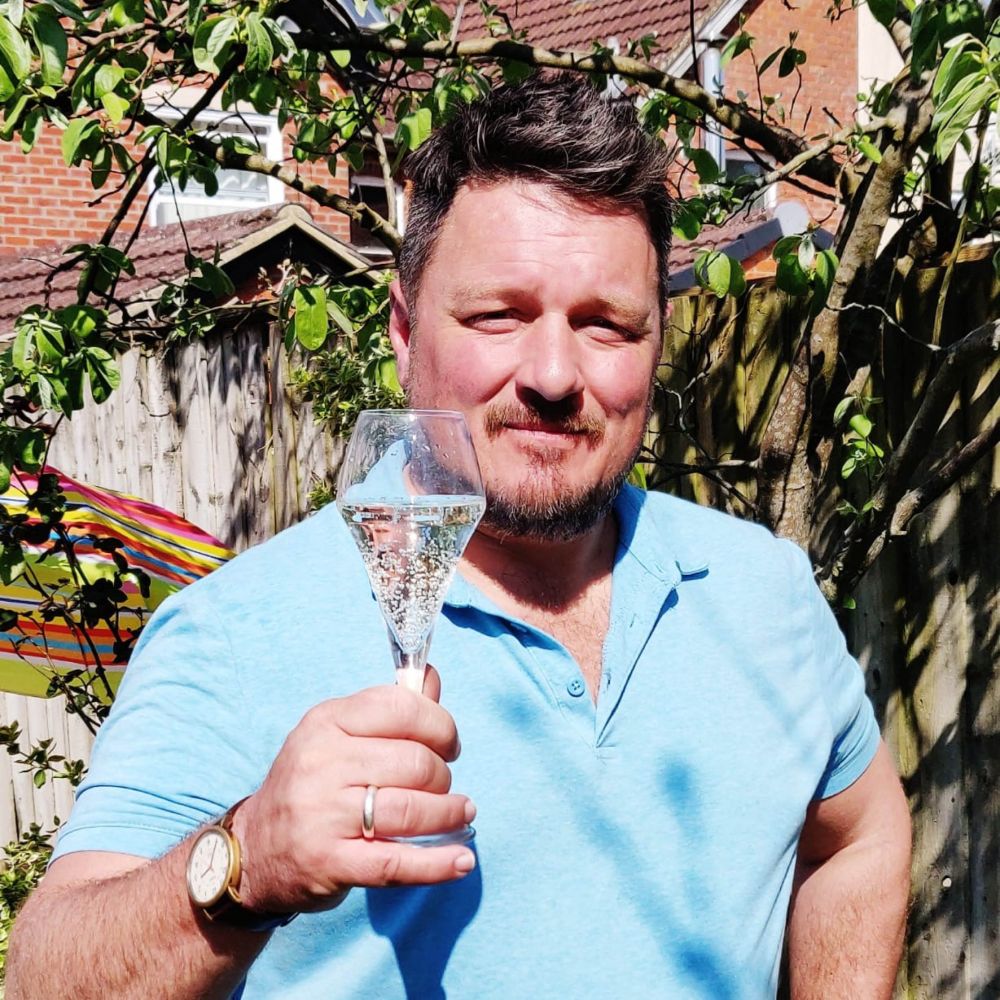 AARON RICE – Trade Sales
Prior to joining us in May of last year, Aaron was at Bristol fine wine merchant DBM wines and is himself a relatively recent convert to UK wines.
Aaron has been in the UK wine trade for two decades and holds the WSET Diploma with honours and was also the recipient of the CIVC Champagne scholarship. A kiwi born and raised, he moved to the UK in 2000 after meeting a lovely english girl while working on vineyards in Marlborough (NZ). When asked, he will often say that he had to leave NZ because he was no good at Rugby. He also claims to have been asked to play for England… but we don't believe a word of it. 
BEN HAWKER – Corporate & Private Clients
Born and bred in Gloucester, Ben is one of the newest members of the Woodchester Valley team. He has been involved with Food and Beverage and ultimately the wine industry all of his working life.
Ben's career started off shaking and stirring cocktails but was soon bitten by the wine bug and swapped from being behind the bar to on the floor as a Sommelier. Enrolling into the WSET programme his passion for wine really took off and Ben travelled to Australia where, after a stint of travelling was gainfully employed by Peter Gilmores prestigious Quay restaurant in Sydney as a Sommelier.
After a year in Australia Ben decided to spread his wings and travel to New Zealand (Via Serafino Wines in Adelaide) to work for Villa Maria at their winery in Auckland to undertake the 2016 vintage. Ben returned to the UK and took a job as assistant winemaker at Three Choirs Vineyard in Newent, Gloucestershire but working a vintage in New Zealand had really taken hold and Ben was soon on his way back to New Zealand (this time in Hawkes Bay) for a second vintage with villa Maria in 2018.
On his return to the UK Ben was working for Laithwaites wine and in September 2019 passed the highly regarded WSET Diploma in wine, one of only 10,000 worldwide.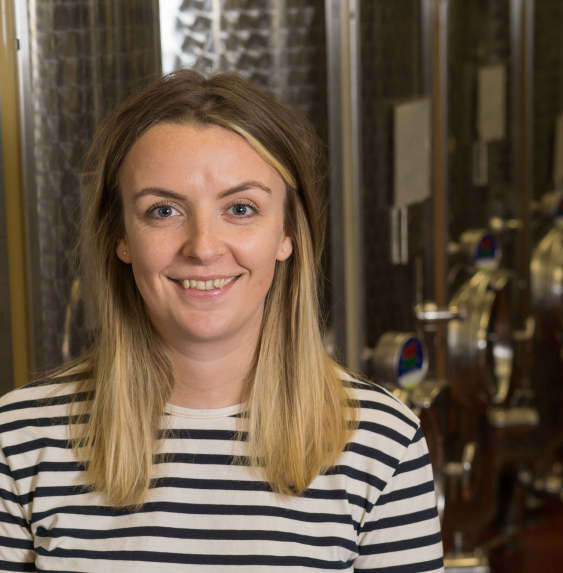 LAUREN MCGLYNN – Retail Sales & Events, Tours
After spending two years working at sea, Lauren moved to the Cotswolds and began work in the hospitality industry which is where she first became curious about the world of wine. After successfully completing her WSET level 2 course she began working at Woodchester Valley where she completed her WSET level 3!
With a real enthusiasm for evolving her knowledge, Lauren enjoys reading and learning about wine as well as helping out in the winery whenever she can. In her spare time you can find her walking her dog Skip, cooking or exploring new places.
I especially enjoy a glass of Culver Hill whilst catching up with friends.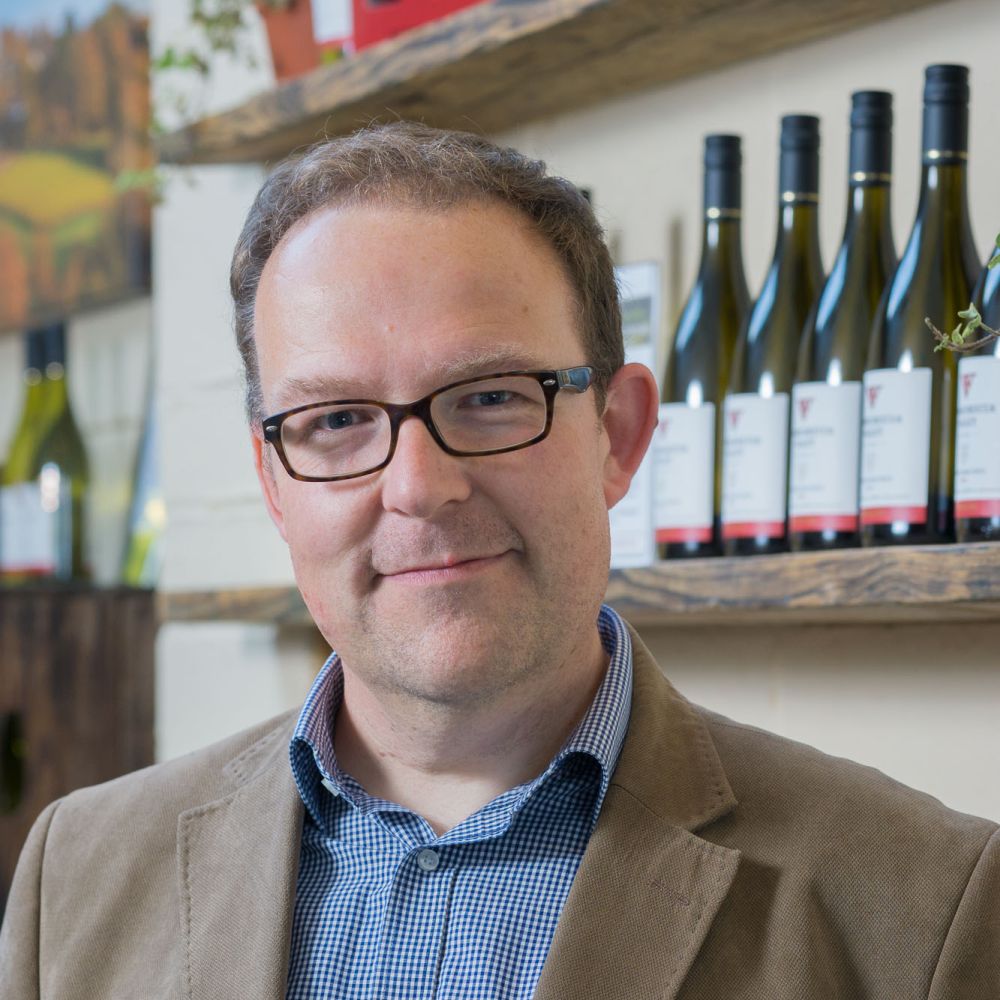 SIMON TAYLOR – Retail Sales, Tours    
Simon has always had a passion for tasting and learning about great wines. After relocating to the Cotswolds from London in 2006, in 2012 he decided to leave his television production career and began working for a local wine merchant while studying for his WSET Level 3; passing with Distinction.
He joined Woodchester Valley Vineyard in 2015 in the sales and marketing team. He is never happier than when he is hosting a wine tasting or visiting a vineyard and winery – especially in the Rioja region of Spain.
One of my favourite Woodchester wines is the Bacchus, which is especially good when served with pan-fried salmon and English asparagus.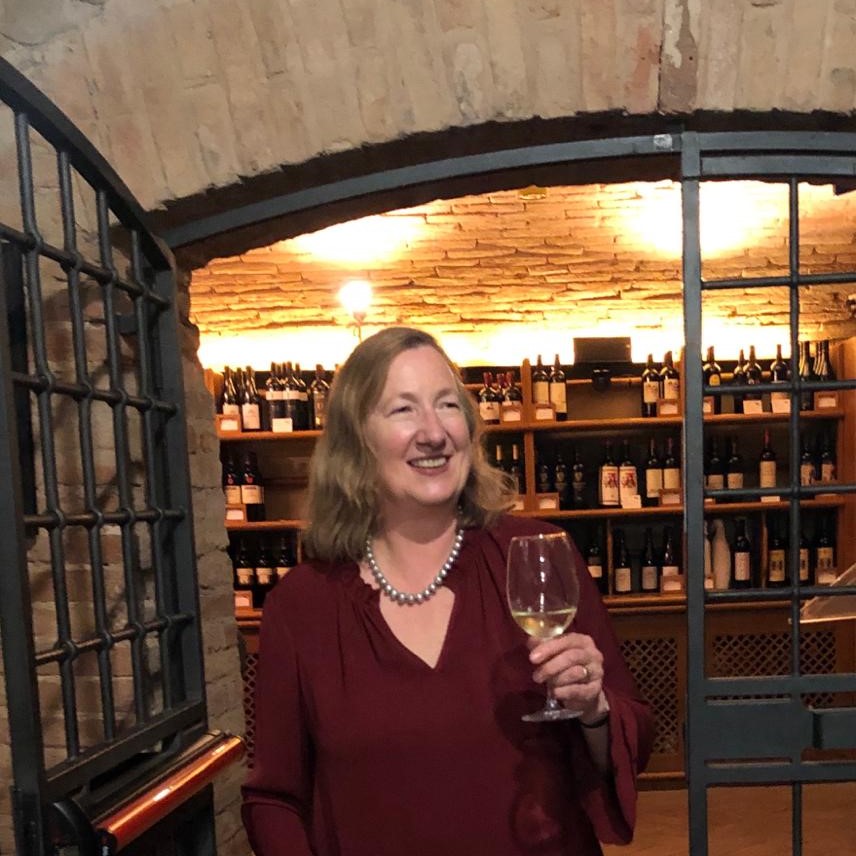 ELIZABETH WOOLLS – Retail Sales, Marketing & Accommodation
Elizabeth grew up in Stroud. Her adventurous spirit led her to a Kibbutz in Israel and dance school in America. An extensive and varied career in hospitality included establishing and managing award-winning restaurants in the US, in Tucson, Las Vegas and San Francisco. In Santa Fe Elizabeth managed the celebrated Coyote Cafe and was instrumental in coordinating events for the Santa Fe Wine and Chile Fiesta. Since returning to Stroud she has expanded her knowledge of wine earning WSET Level 3 with Distinction. Elizabeth has a passion for the history and culture of regional and international food and wine and takes every opportunity to "research" these. Always happy to accommodate visitors, you will find her both in the shop and in the vineyard escorting tours.
My favourite of our wines is the vibrant Sauvignon Blanc.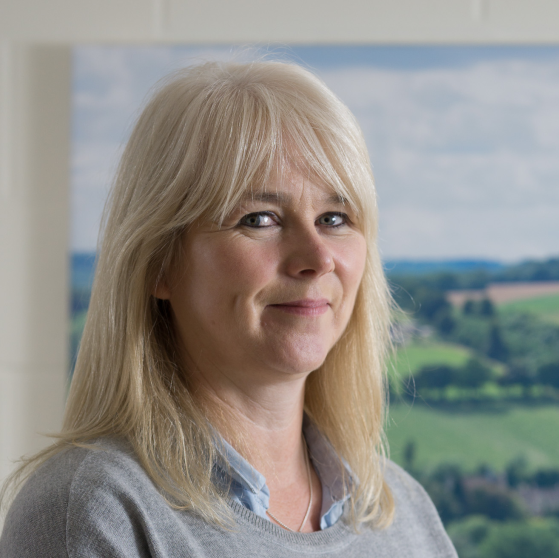 GAIL SHINER – Accommodation Manager
Gail has lived in Gloucestershire since she was 3 years old, when her family moved from London. 
Her first job was in hospitality as a receptionist in a small hotel. Gail then went in Banking and worked for The Bank of England Registrars Department before having her 4 children. Having spent many years working in a Primary school, Gail changed from teaching  four and five year olds and took on the role of Accommodation manager at Woodchester Valley Vineyard.  Gail enjoys customer service and hospitality and is keen to ensure our guests have an enjoyable stay at the vineyard. 
My favourite Woodchester Valley wine is the Rose, a lovely to share with friends to be enjoyed anytime of year.