Accommodation lockdown offer for May 2020
We all know that 'An Englishman's Home is his Castle' but holidays were invented to get away from the chores of the Castle and we have all been very busy in our homes and gardens during the Lockdown. If you are in need of a mini break... take a look at our lockdown offer on vineyard escapes to the country without having to fly anywhere.
We have 3 individual and independent rooms with very comfortable accommodation located on our vineyard. Our luxury vineyard barn rooms are secluded and do not share access with each other.
With fantastic views across the valley, beautiful walks, a breakfast hamper can be prepared for your arrival and an evening cheese and charcuterie platter can also be supplied. No need to leave the vineyard but those wanting to adventure further afield, the local towns of Stroud and Nailsworth have lots to offer and many of the local restaurants are offering a click and collect selection of delicious and varied foods.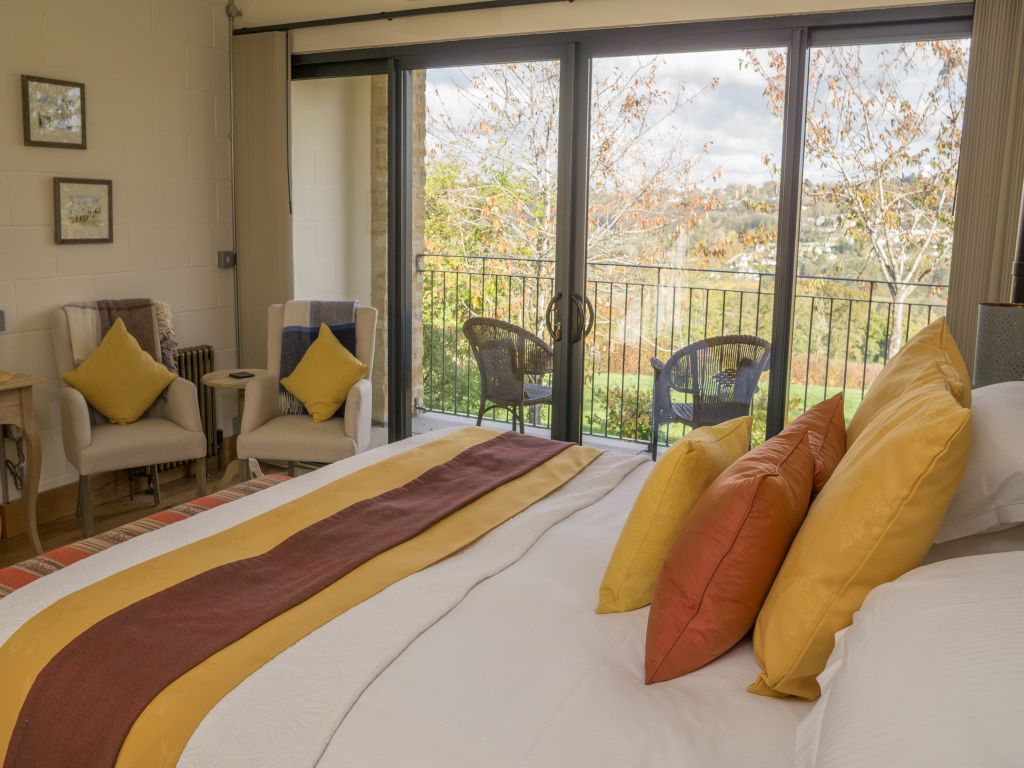 Vineyard Barn bedroom overlooking the Stroud Valleys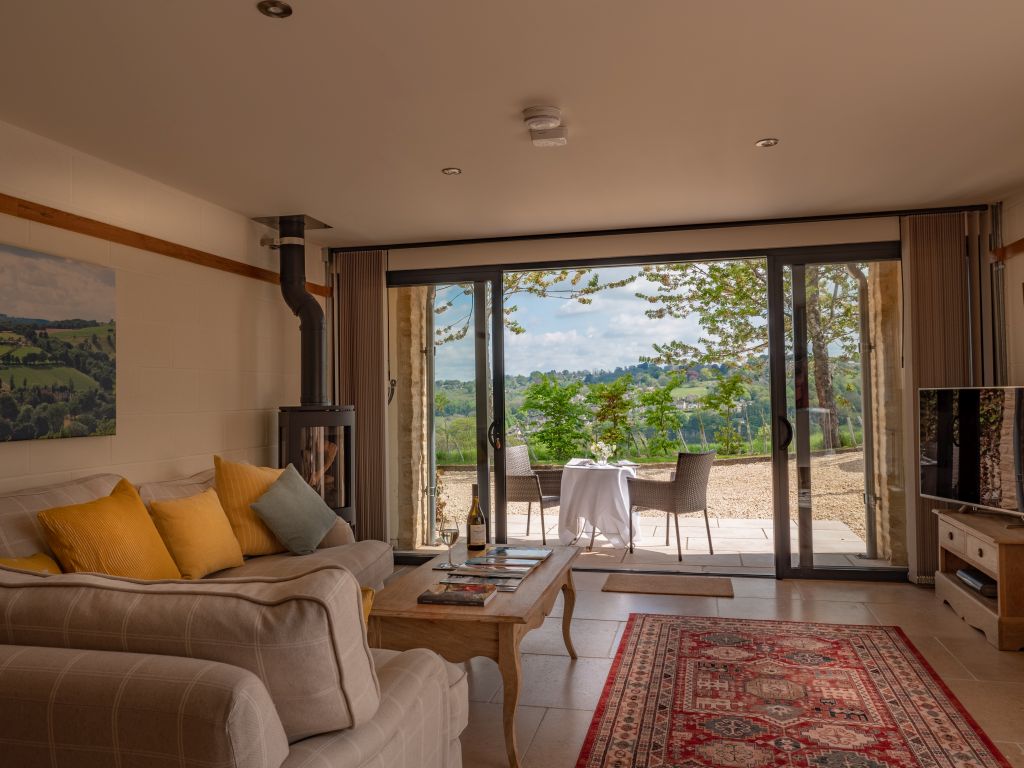 Spacious sitting area with gas log burner and outside terrace
We're offering a 10% discount on our accommodation vouchers bought during May 2020 for stays in our vineyard barns. Vouchers are valid for 18 months and can be redeemed once the current travel restrictions have been lifted. The discount will also apply for anyone booking a stay for later in the year (post lockdown) provided the stay is booked in May 2020.
Please rest assured that our cleaning team will be following all Government Guidelines with regards to cleaning and disinfection of the rooms in between each guest staying.
Simply purchase one of our vouchers and we'll send it out to you or pop us an email on stay@woodchestervalleyvineyard.co.uk to book your stay.
For families looking for self catering accommodation, we have our Retreat get away ideal for 4 people. For larger families or groups, Woodchester Valley House, an architect designed space offering 6 double bedrooms could be the answer. 
See more about our accommodation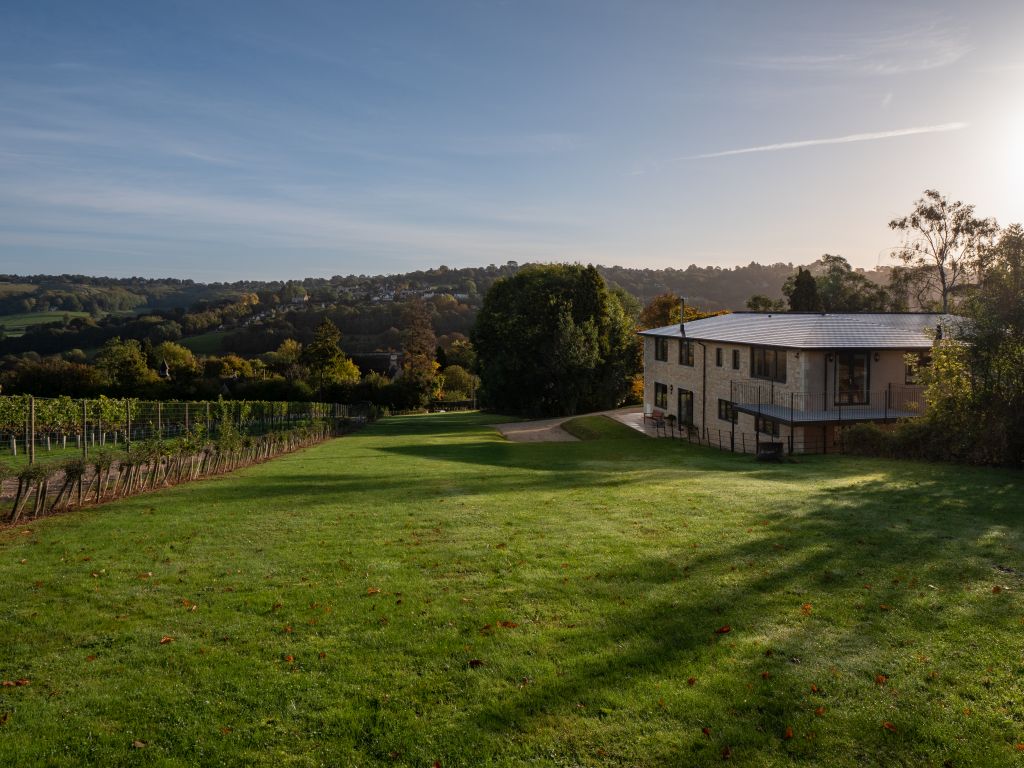 Woodchester Valley House nestled adjacent to the vineyard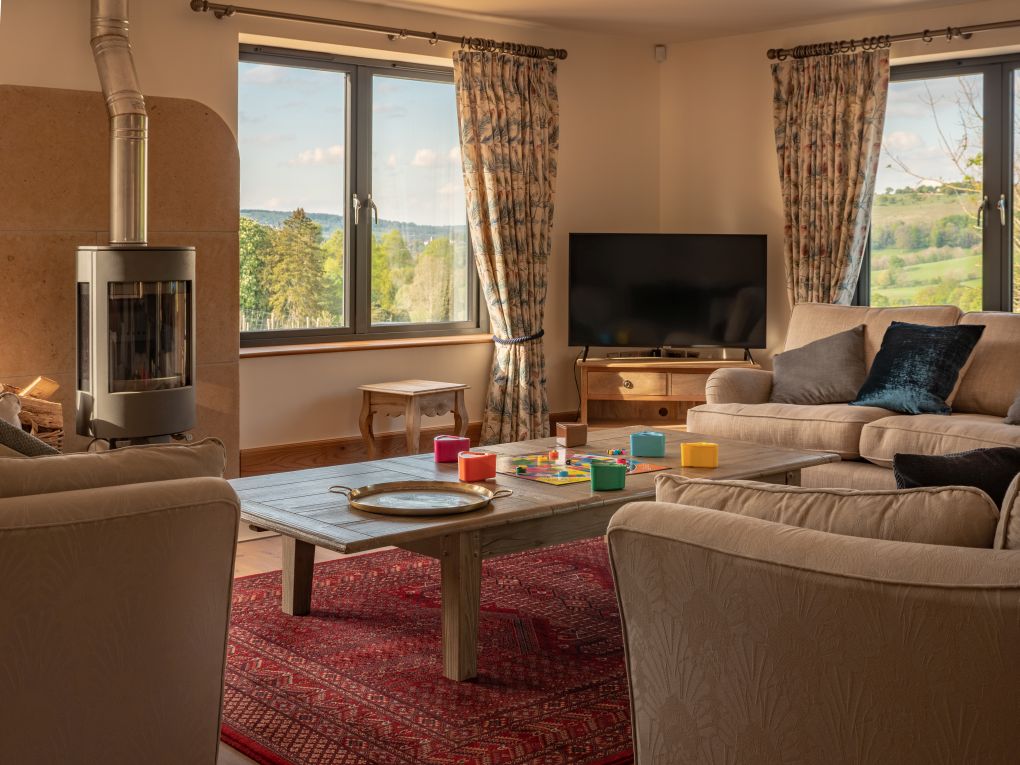 Family room overlooking the Stroud Valleys