Harvest Incoming!
Fiona Shiner, Founder
August has been another month of dramatic extremes of weather. Temperatures up to 36 degrees on 7th August were the hottest for 17 years making it sweltering in the vineyard and a rare few days where it was simply too hot to work outside after 11am. This was followed by thunderstorms and lightening, very very frightening, then a tornado coming out of the blue passed through our Woodchester vineyards last Wednesday at 6pm upturning our Gazebos and creating mayhem at the outset of our evening tour and tasting. We were fortunate not to get the heavy rainfall which caused flooding elsewhere in Gloucestershire.
The 2020 season seems to have been compressed into a zip file with the start of budburst to veraison happening in what feels to be a much shorter period than normal and vineyard work has seemed extra intense.  Veraison, the change in colour and softening of the berries when the sugar levels start to  rise in the grapes, has been super  early this year, with the first signs of red on our early Pinot Noir grapes in Stonehouse spotted on the 28th July. Our earliest start to harvest was in 2018  on the 10th September and it is looking a few days earlier this year with emergency netting  applied to our solaris vines yesterday as the first signs of birds enjoying the fruit were observed.
Veraison in full swing!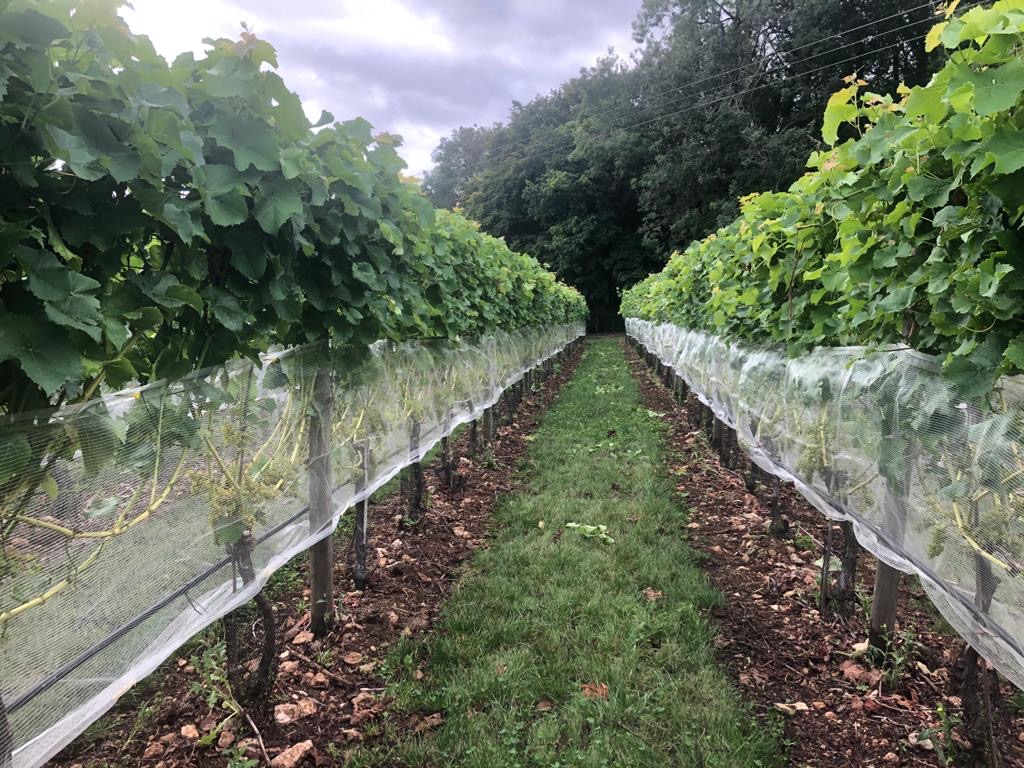 Emergency netting to keep the birds at bay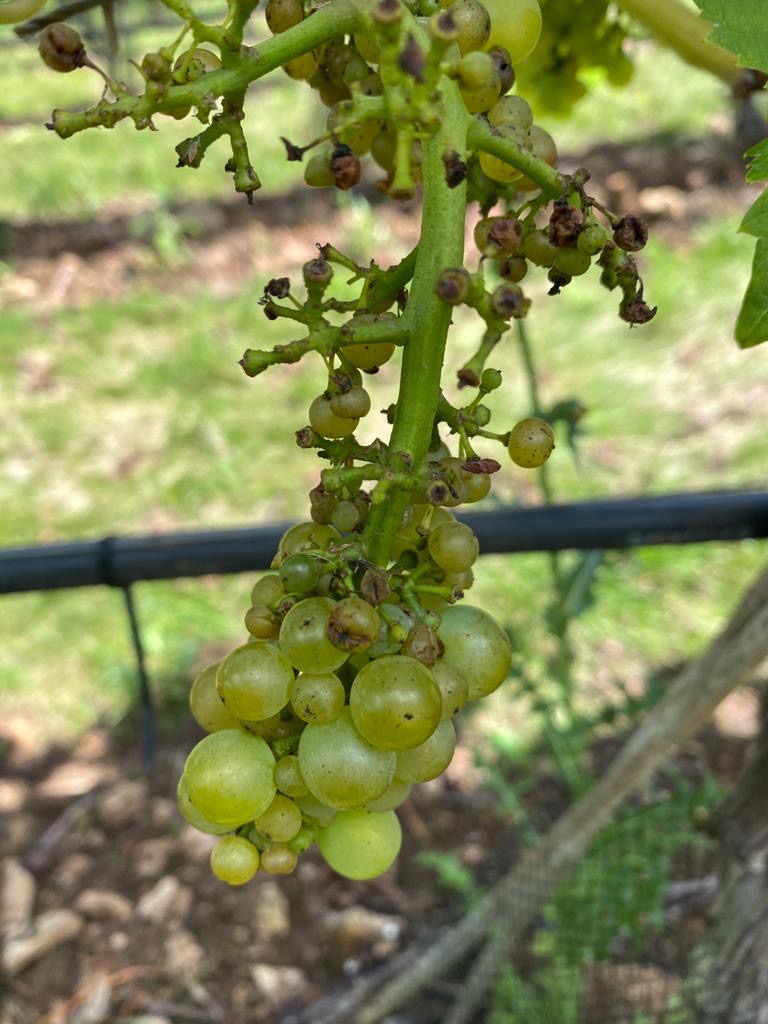 Bird eaten solaris grapes
Sparkling Wine Bottling
Jeremy Mount, Winemaker
This last month has seen two extremes of winery operations. Extremely busy to extremely quiet! We completed the tirage bottling (bottling the sparkling wines for their second fermentation) which is a big stage of the winemaking year to get through. Now all the tanks (barring the reserve wines) are empty, a line can be drawn under the last year's harvest. Over the next few weeks I shall be getting ready for the fast approaching harvest 2020, this involves sanitising of all the tanks and equipment, getting everything ordered and ready for the first grapes. Early indications for this year's fruit quality are extremely promising, exciting times ahead.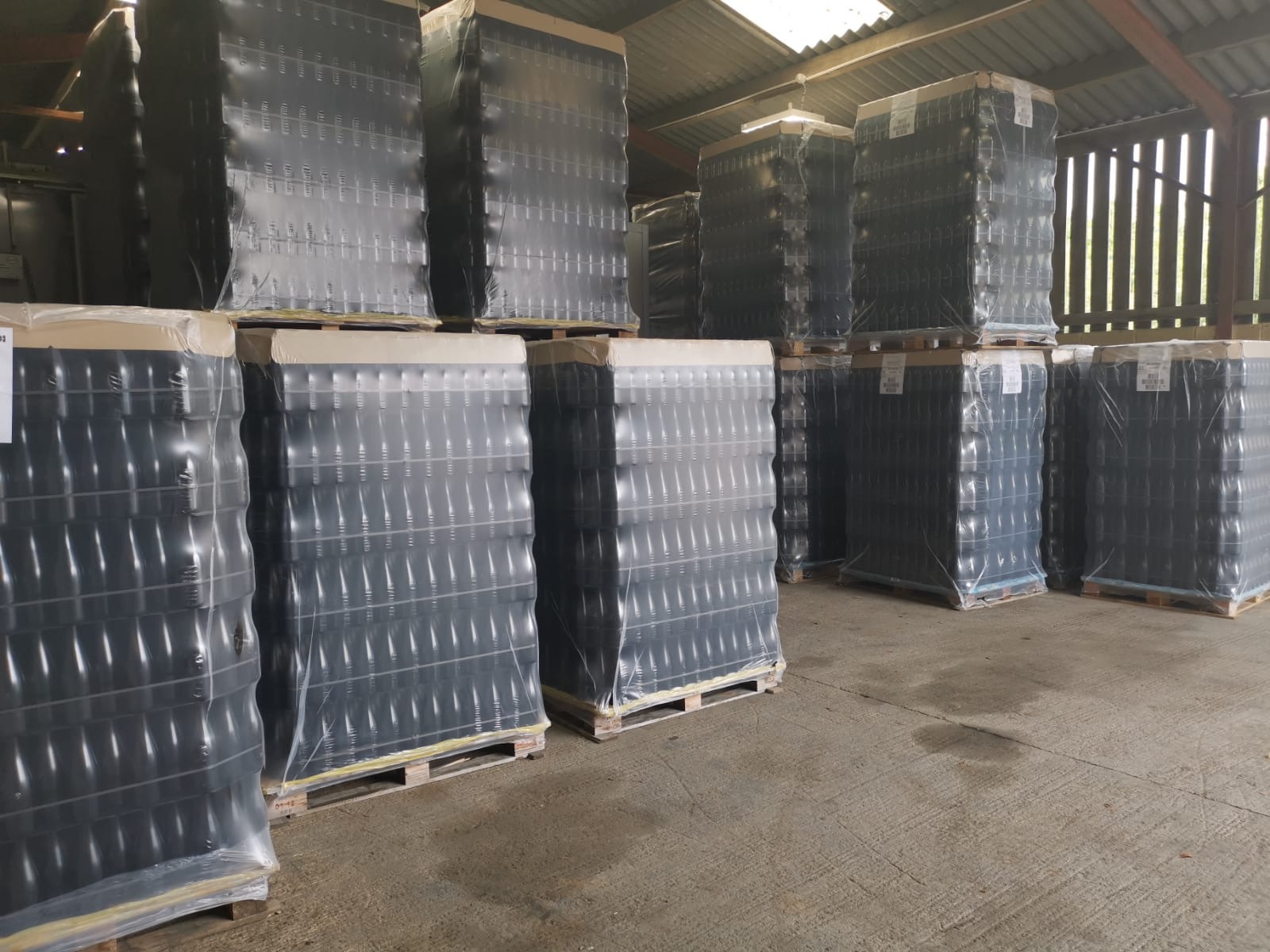 Sparkling wine bottles arriving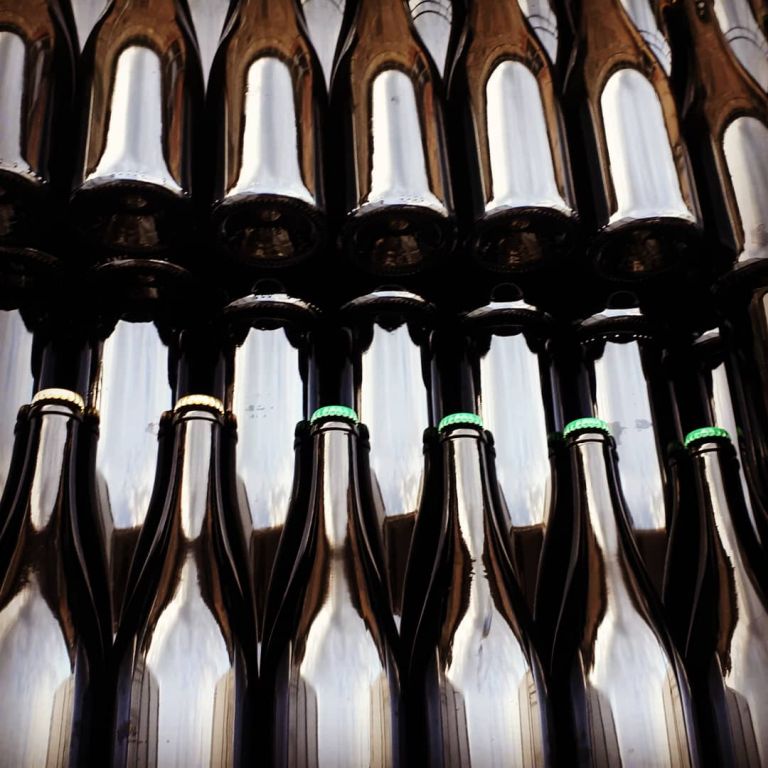 Newly bottled sparkling wines!