The Heat is on!
Fiona Shiner, Founder
Well the much promised heat wave finally arrived  last week and the vines are just loving it. Flowering has finished and fruit set is looking promising across most varieties. It is that time of the year in the vineyard when the vines are growing so rapidly that  we feel like hamsters in a wheel with a missing rung - wire lifts, shoot removal, tucking-in, topping, mowing and leaf stripping follow rapidly one after the other and there are not enough hours in the day. We are very grateful for the very hard working vineyard team for stoically working through the heat to keep on top. Also to Fruitful Jobs for still managing to supply us with back up staff.  
The epic task of installing the 5000 trellis posts on our top field at Woodchester continues but we can now see the light at the end of the tunnel or more aptly, the boundary fence on the west of the field, only  21 more rows to go!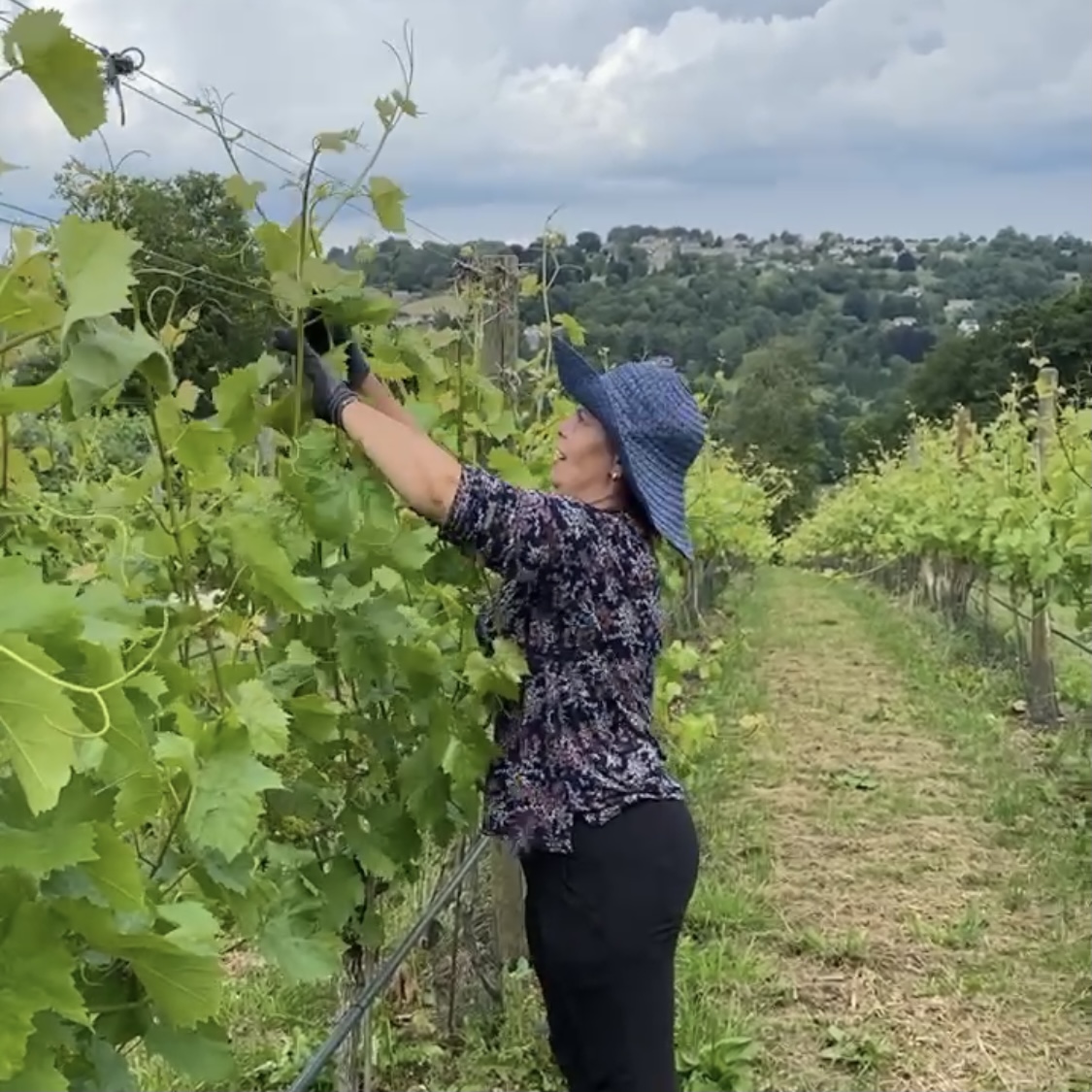 Fatme tucking in leaves at Woodchester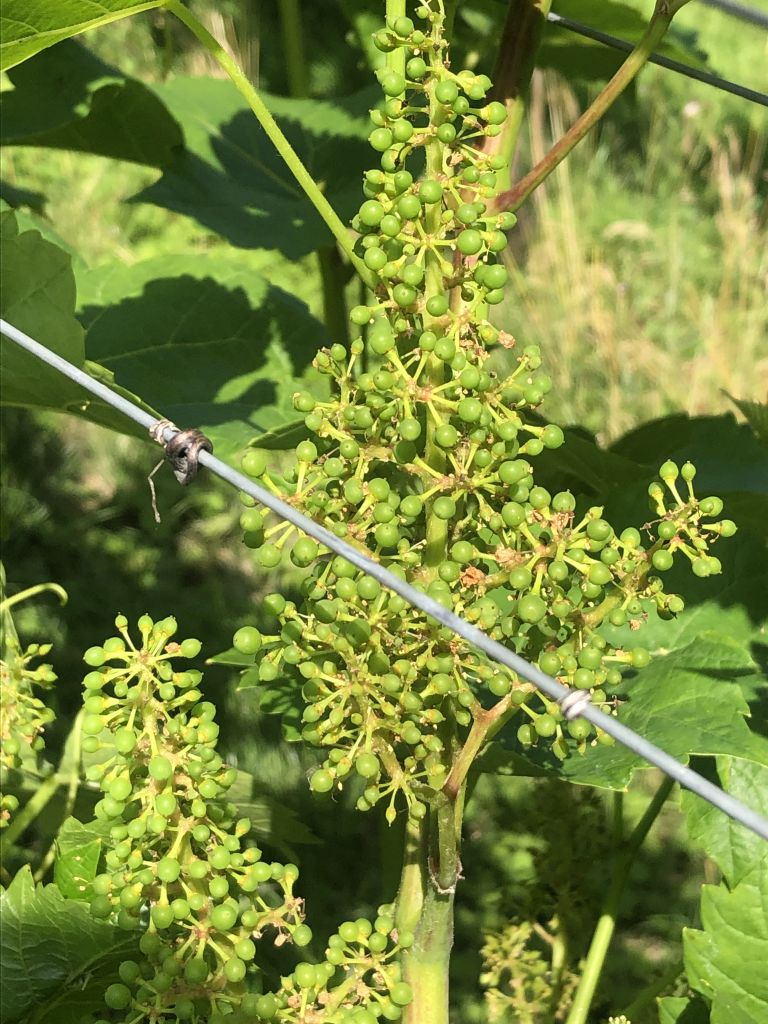 Fruit Set in the Seyval Blanc 17th July 2021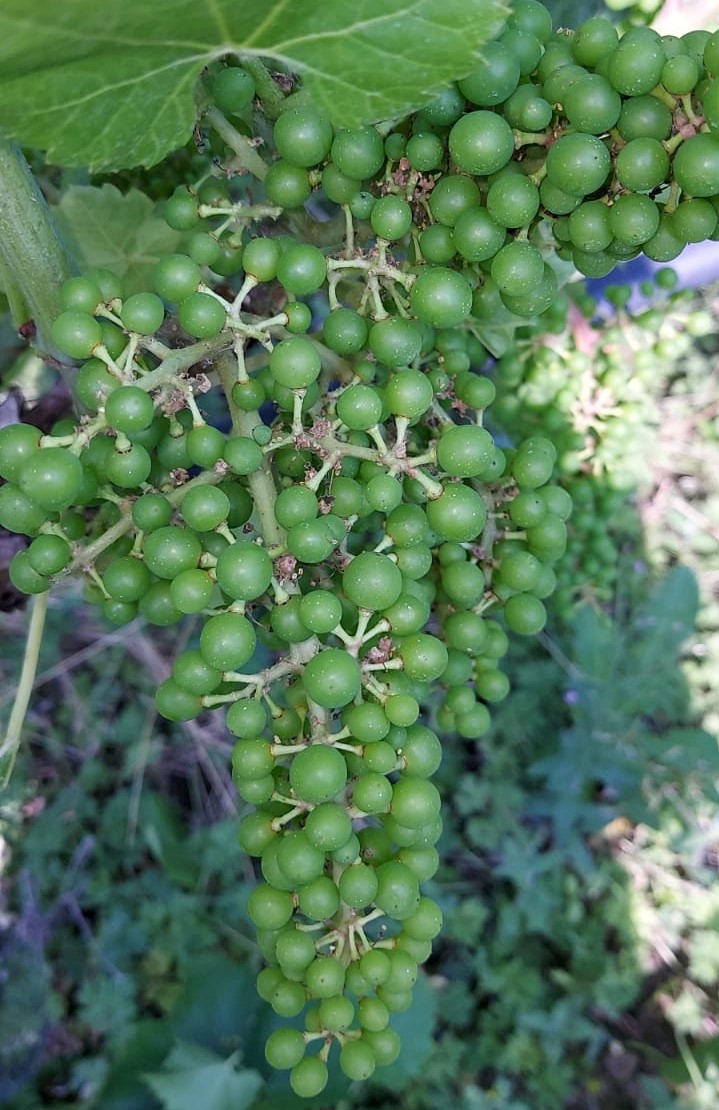 Fruit Set (Seyval Blanc) 23rd July 2021
---
Disgorging & Labelling… & repeat!
Jeremy Mount, Winemaker
Well, now summer is definitely here, all the focus in the winery is the ongoing process of labelling and disgorging our sparkling wines.
Once wines have been disgorged they need 3 - 6 months aging. This time ensures the flavours and aromas balance out and basically enough time for the wine to recover from the disgorging process. We're currently looking at what volumes we'll be needing for Christmas. Now is the time to get as much disgorged as possible, because once harvest is here there isn't much time for anything else!
Click here to see Jeremy introducing our new 2020 Rosé
Cotswold Classic Labelling