Veraison!
Fiona Shiner, Founder
We have grapes on the vines. Flowering and fruit set have been better than expected this year and the vines are carrying a reasonable crop. Each year we hope this will happen but it is not a sure thing. Until the end of July, the vines never really look very fruitful but when we strip off the leaves in the fruiting zone post flowering, it's like pulling back the curtains for the big reveal (or not so big in the case of the 2020 season). By mid August the berries have increased in size and we have bunch closure (when the berries are touching each other) in most varieties. Veraison has also started in some of the earlier ripening varieties. Veraison is when the grapes start to soften, become transluscent and change colour, sugars start to rise and acids start to drop. This is more easily seen in the red varieties as per the photos below. The good news is that the season has done some catching up on the late start and harvest will most likely start around the  end of the third week of September. We could do with some warm, sunny days to help ripen the grapes but the much talked about August heatwave has sadly been a no show. 
The epic task of installing the 5000 plus trellis posts for the young vines planted in our top field , has finally come to an end. With our stony ground this is no mean feat and if you have been following us on instagram or facebook, you will be aware that we have had to rock spike each post hole with a metal spike before driving the post in. The last post put up a good fight but was finally driven in by Greg and the young vines have been tied into the fruiting wire. Once the foliage wires have been installed,  we will crack open a bottle of Cotswold Classic in Grand Prix style to celebrate reaching the winning post  (no pun intended).... although we got have got there more at the pace of the tortoise than the hare. Slowly but surely!
Winery Out of Office 
Jeremy is busy preparing for harvest and this includes a much needed holiday this week ahead of the start of picking in September. Just before going on holiday, Jeremy and apprentice, Greg, went into the vineyard to do the first of two yield estimates. We won't give the game away as we are inviting you to take part in our 2021 harvest sweepstake.  A second yield estimate will be done in early September to see how the bunches are progressing.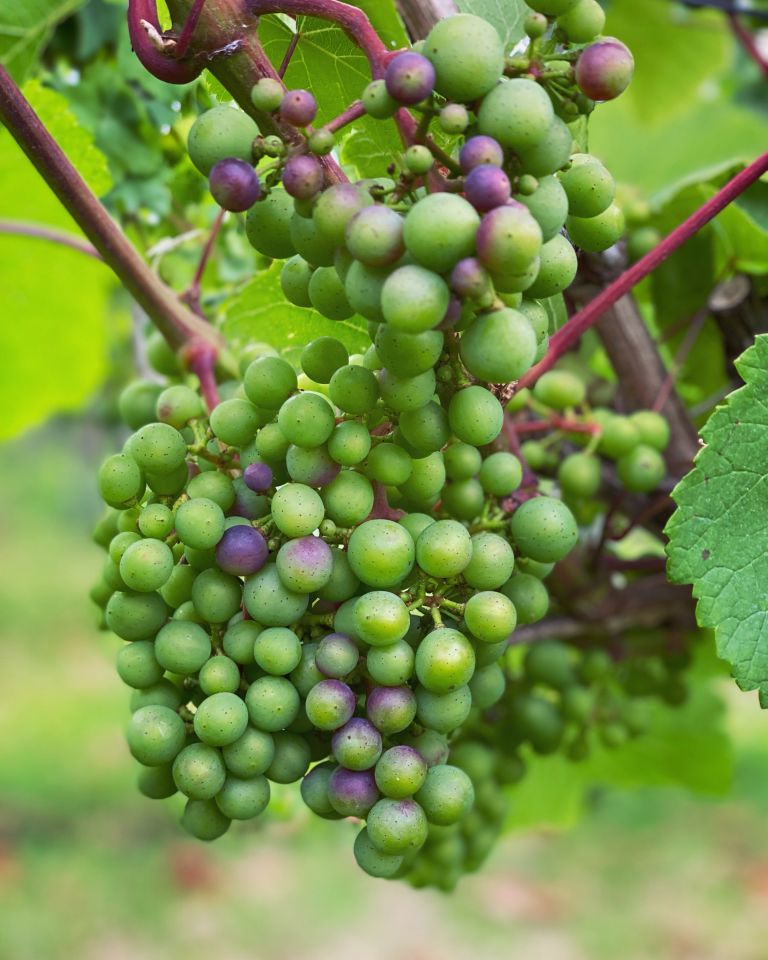 Veraison, early August 2021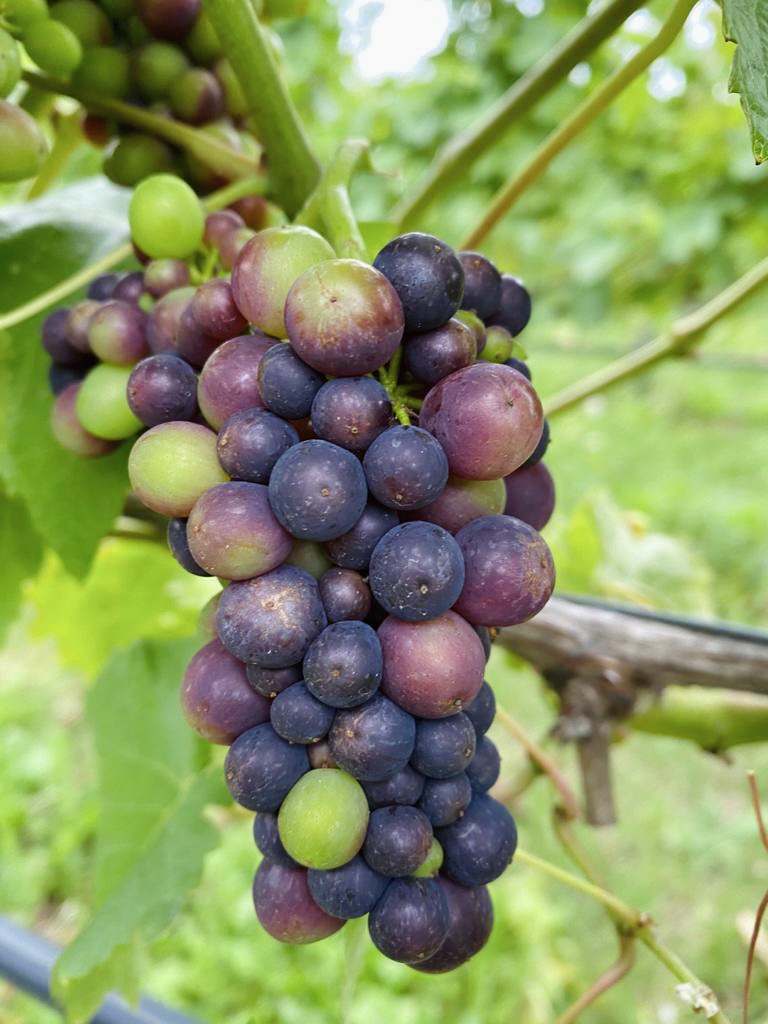 Veraison, 25th August 2021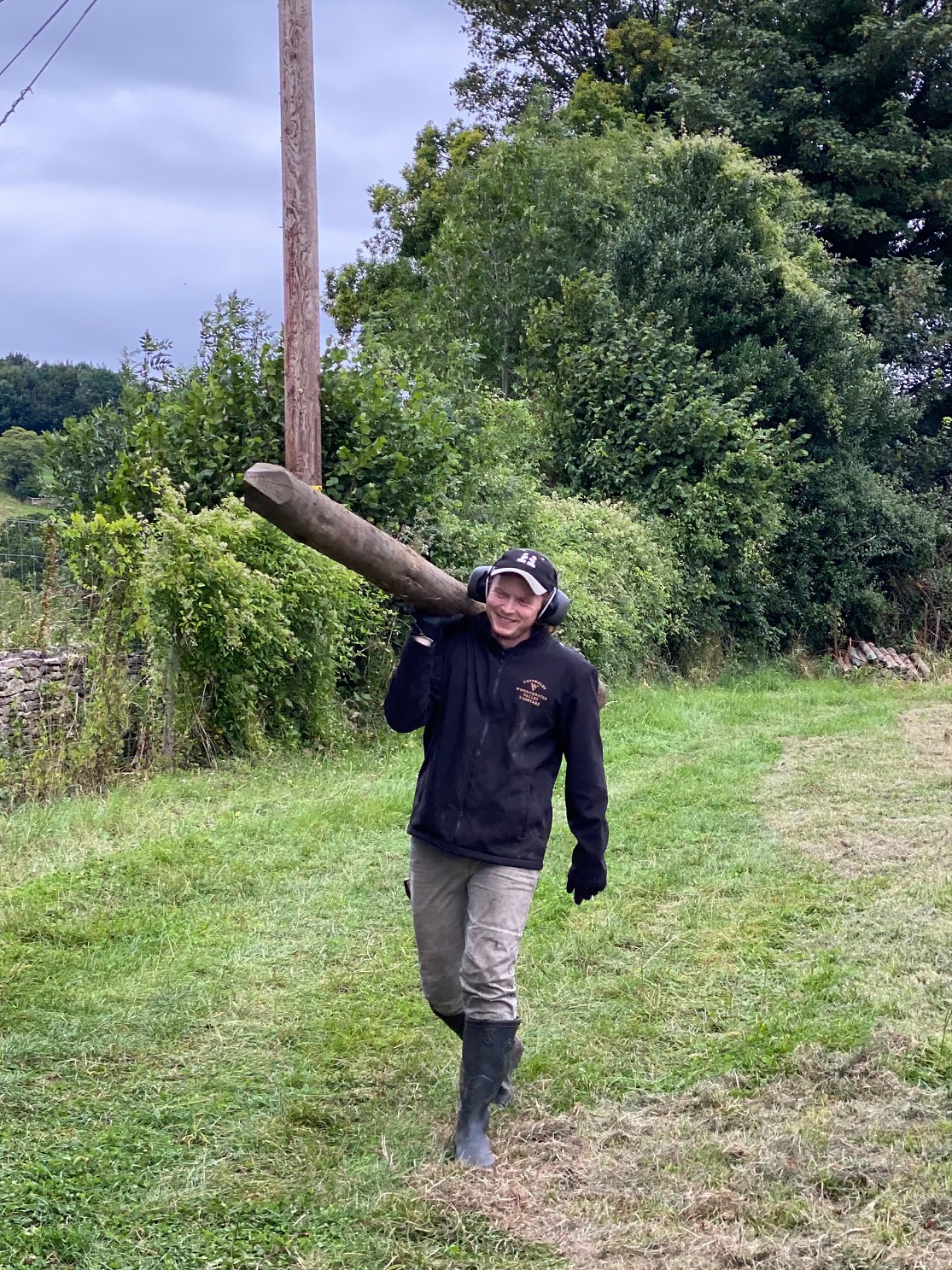 Greg on his way to put the last trellis post into the ground!