Frost Watch...
Fiona Shiner, Founder
Spring is in full swing and it is lovely to watch the vineyards wake up from dormancy with budburst well under way. What a difference a day can make at this time of year. From a bare and lifeless fruiting cane, the sap starts to rise and a swelling bud turns into a woolly bud followed by tender green growth as the leaves unfurl. The start to the 2022 season has been a bit stop and start, with a warm spell in March triggering woolly bud in many varieties, followed by some very long cold frosty mornings at the beginning of April. The vineyard team were on the red eye shift and lit the first anti frost candles of 2022 in strategic spots to protect our Chardonnay buds .....both at Woodchester and Stonehouse. Very minor damage was sustained. It won't be until the end of May that we will drop our frost guard. History has recorded frosts as late as the 21st May as recently as 2020. 
We could do with some rain. The winter has been dryer than average, river levels appear low and our rain gauge at Woodchester has recorded only 25.3 mm of rain in the last 30 days. After bud burst, May and June is a time of rapid growth for the vines and a very dry spring can impact the roots' ability to uptake nutrients from the ground at this important growth stage. A bit of timely good English rain would be welcome.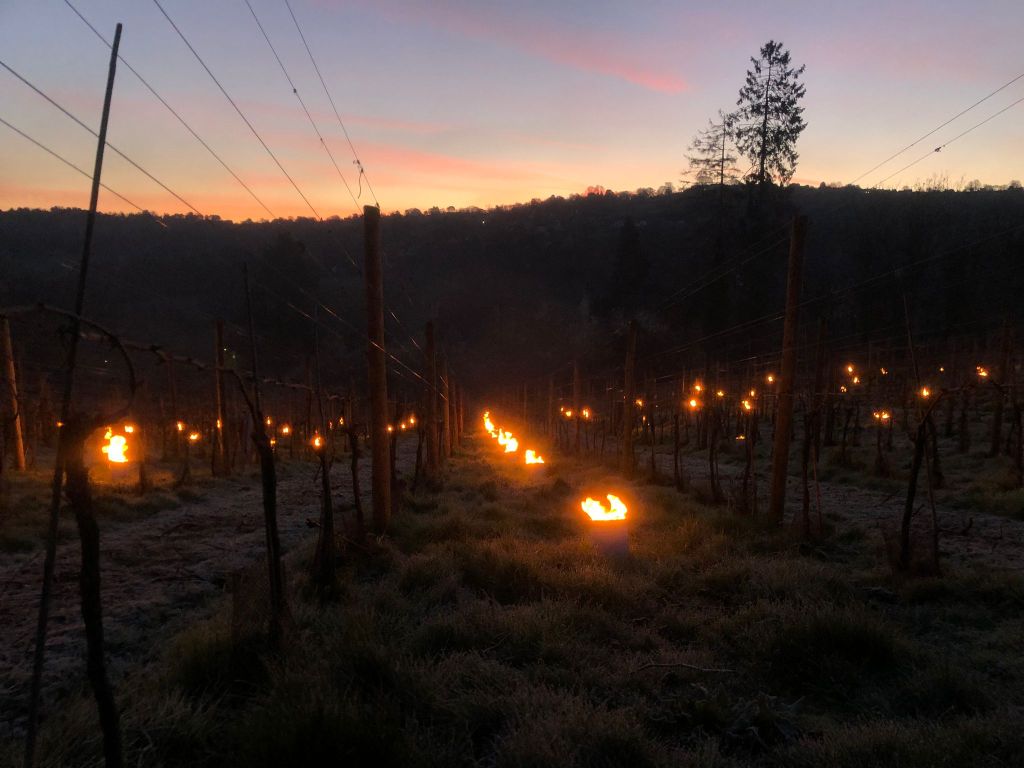 Bougies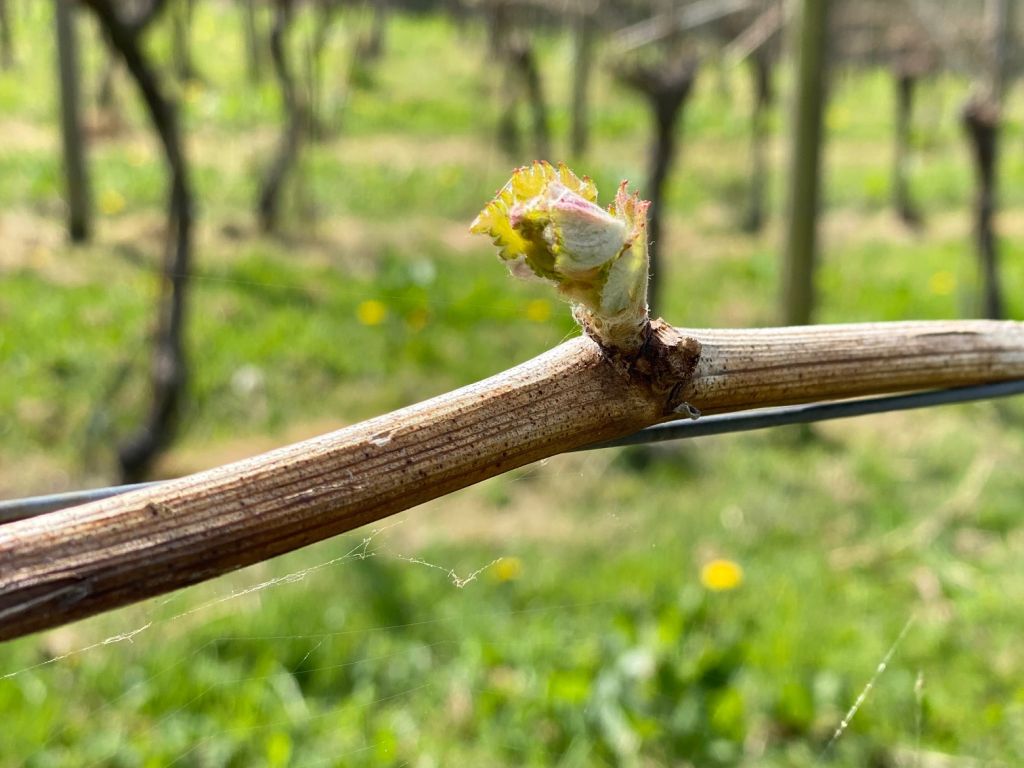 New buds!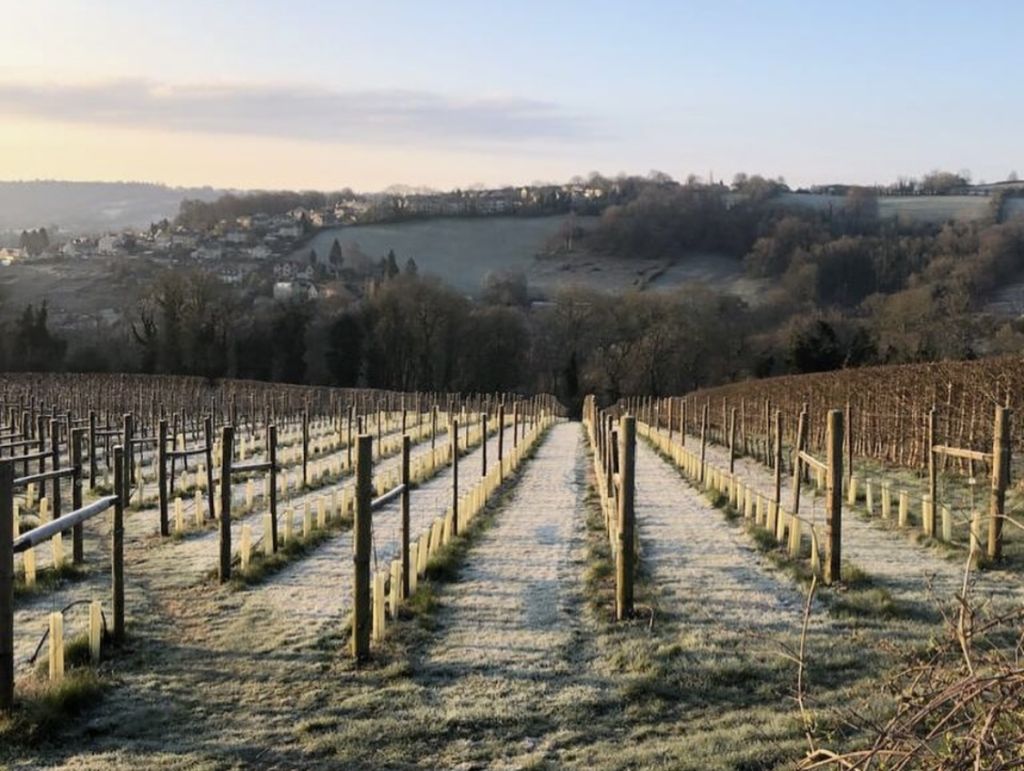 Cold, frosty morning
---
Sparkling Wine Preparation...
Jeremy Mount, Winemaker
All the still wines are safely in bottle, so now my attention turns to the sparkling wines, with the same operations leading to bottling beginning all over again. Over the next couple of weeks we shall be trying all the different wines from the last years harvest, all currently in barrel and tank destined for our 4 sparking wines. It's always a very interesting time of the year trying the wines that have been through a few months of aging, with interesting variations of storage between the wine in barrel compared with stainless steel, both bringing different components for making a well balanced sparkling wine. Once the wines have all been tried, noted, and semi categorised the blending (assemblage) process can commence. Once blended for tirage bottling (second fermentation in bottle) the wine will rest for years before being tried again.
Other than the preparation for the sparkling wine bottling there has been the continual process of disgorging and labelling of our current vintages that are all tasting excellent at the moment, possibly influenced by the fine weather we've been having.