Pruning!
Fiona Shiner, Founder
A very Happy New Year to all our newsletter readers.
We may have started 2021 in Tiers but the good news is that the days are getting longer and Spring is on the way. The rhythm of the seasons marches on heedless of the restrictions imposed upon the nation.
January is the start of one of our longest and most important tasks in the vineyard, the pruning of our 80,000 vines. This work will keep us busy until the middle of April at least and consists of three processes. Firstly the skilled job of selecting the fruit bearing cane for the 2021 season and making the important cuts. A poor decision here can leave us short of fruit or having to green harvest (remove excess bunches) later in the year, a time consuming activity. Secondly, the less skilled (but equally time consuming) job of pulling out the dead wood left over from last year which is entangled in the foliage wires on the trellis. This pruning wood is placed in the vine rows and mulched up by the vineyard mower during the first grass cutting of the year with the benefit of returning organic matter to the soil. Finally we have to tie down the 2021 fruiting cane to the fruiting wire... job done and all set for the new season.
For the vast majority of our vines, we use the single guyot pruning system. This means that we train one cane from the previous season horizontally along a trellis wire called the fruiting wire. The buds on this cane will produce the fruit bearing shoots for 2021
Vines pre-pruning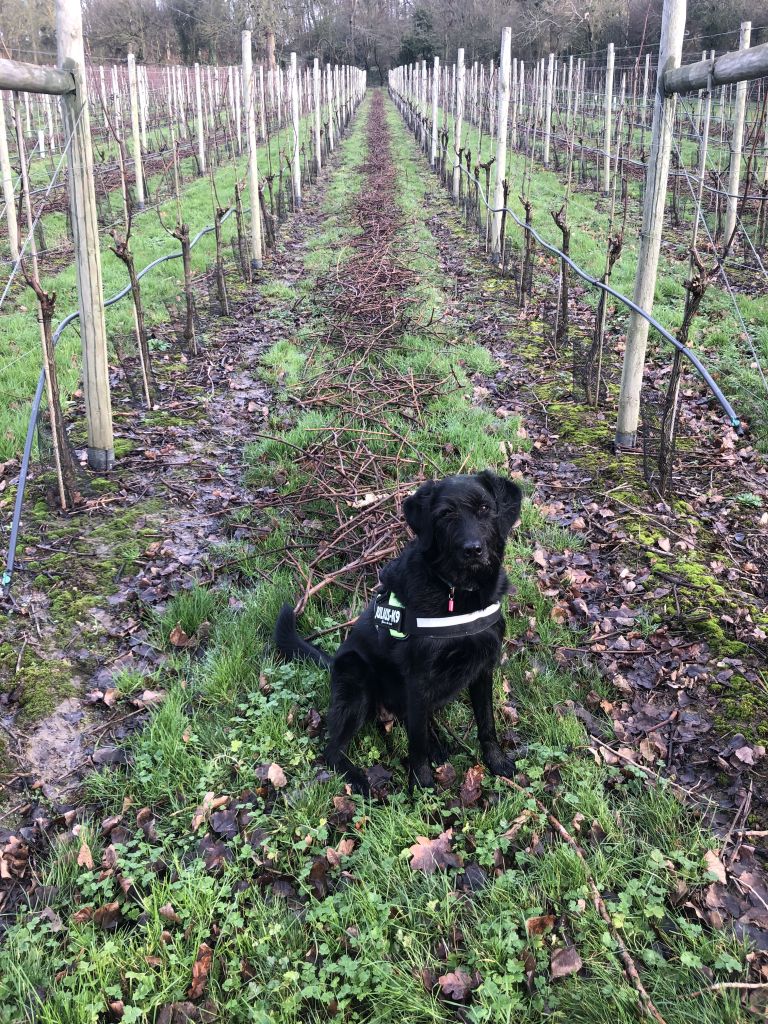 Vines post-pruning (featuring Layla!)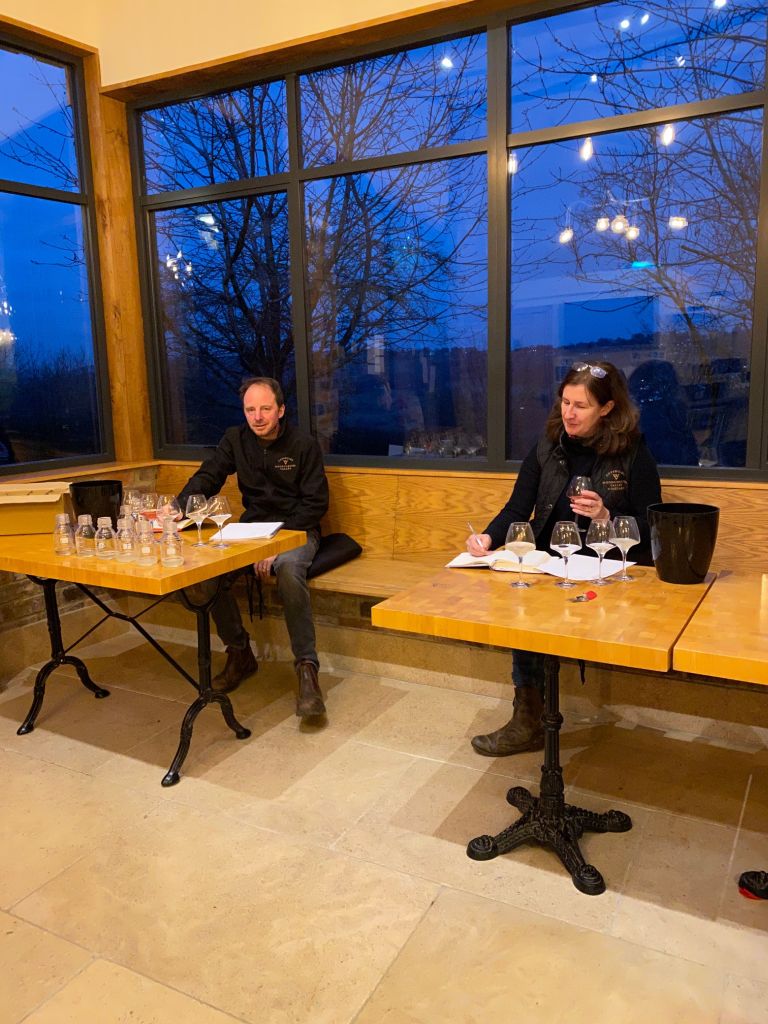 Blending Trials
---
Blending Trials
Jeremy Mount, Winemaker
January!! Well, this signifies one thing in the winery and that's the 'Blending trials'. This is one of the best times of the year, it's when we begin to have a much clearer idea of what the 2020 vintage was actually like. We started with the Bacchus this week; the indications are that although the yields were not quite up to the level we would have liked, the quality is beginning to shine through. I can confirm that we shall be making an 'Orpheus Bacchus' this year. In other operations, I am getting the first two of the 2020 wines ready for bottling which shall be at the end of February, more on that in the February newsletter.