VISIT THE CELLAR DOOR
ENGLISH WINE WEEK 2019
During English Wine Week we're open every day from Saturday 25th May – Saturday 2nd June.
We're offering 1/3 off our tour and tasting vouchers for every purchase as well as a free tour and tasting for two on purchases of 12 bottles or more. 
Complimentary Spotlight Tastings
We will be hosting FREE tutored tastings by a member of the Woodchester Vineyard team at our Cellar Door Shop every day at 2.30pm & 6pm during English Wine Week. Spaces are very limited, so booking is strongly advised.
Spotlight on Rosé (Wed 29th May, 2:30 & 6pm): Blush is lush! As summer is just around the corner, taste our delicious still and sparkling rose wines.
Spotlight on White (Thursday 30th May, 2:30 & 6pm): Let us guide you through a tempting selection of our white wines, including our premium Bacchus and our Blanc de Blancs sparkling.
Sparkling Wine Tasting (Friday 31st May, 2:30 & 6pm): Try three of our sparkling wines with nibbles and learn about how sparkling wine is made.
New Release Wines (Saturday 1st June, all day): Pop in anytime to try our brand new release 2018 wines, including our Gold medal award winning Sauvignon Blanc.
All tutored tastings include 3 wines and will be accompanied by a small selection of nibbles and will last approx 30 minutes. To book, call us on 07710 605558 or pop in to see us and book over the counter. Please note there are no toilet facilities available at the shop. 
OUR LOCATION:
The shop is located directly on the
A46 at South Woodchester opposite
St Mary's Hill. Postcode GL5 5EY. 
CONTACT US:
Tel: 07710 605558
Email: info@woodchestervalleyvineyard.co.uk
OPENING HOURS:
Monday: Closed
Tuesday: 10am to 6pm
Wednesday: 10am to 6pm
Thursday: 10am to 6pm
Friday: 10am to 6pm
Saturday: 10am to 6pm
Sunday:Closed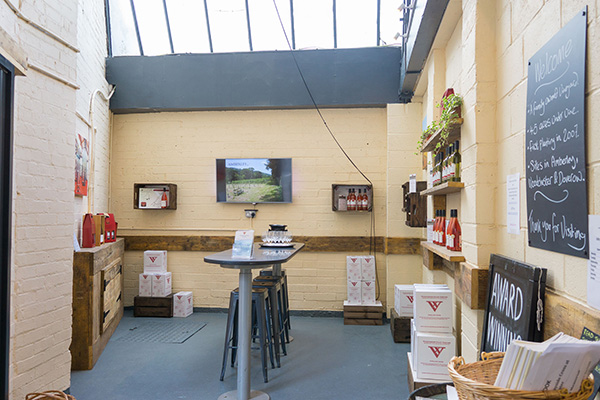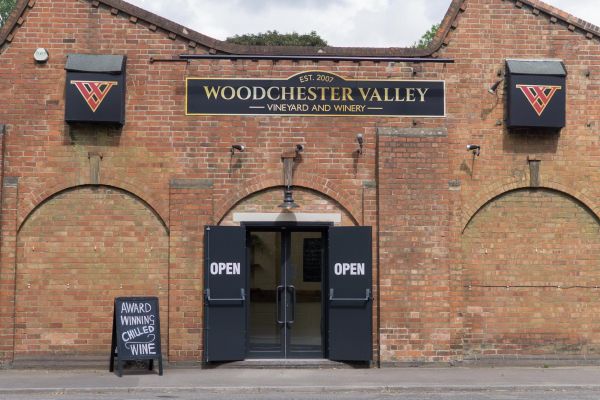 ABOUT 
Our current range of wines consists of white, rosé and sparkling wines.
All of our still wines are available to try in our shop, where a member of our team will take you through the wines and answer any questions you may have. 
For larger groups of up to 8, a fun, informal wine tasting can be arranged - please call ahead to check availability.
You can also book your place on one of our vineyard tours, which take place at our nearby Woodchester site. Parking is available.
The Cellar Door shop is in the old Newman Henders engineering works. The building was built c. 1890 to produce munitions for the Boer War. It is also on the site of old wool mills which had gone into decline by then. Opposite the shop is the Woodchester Wayside Cross which is a First World War memorial. It was the first war memorial in England to commemorate WW1 when it was finished in June 1917, before the war had ended. 
CAN'T VISIT THE SHOP?
If you are unable to pop by, then there are still many other ways to buy our wines, through our online shop or one of our stockists.
Please also visit our events page to see where we will be selling our wines over the next few months.